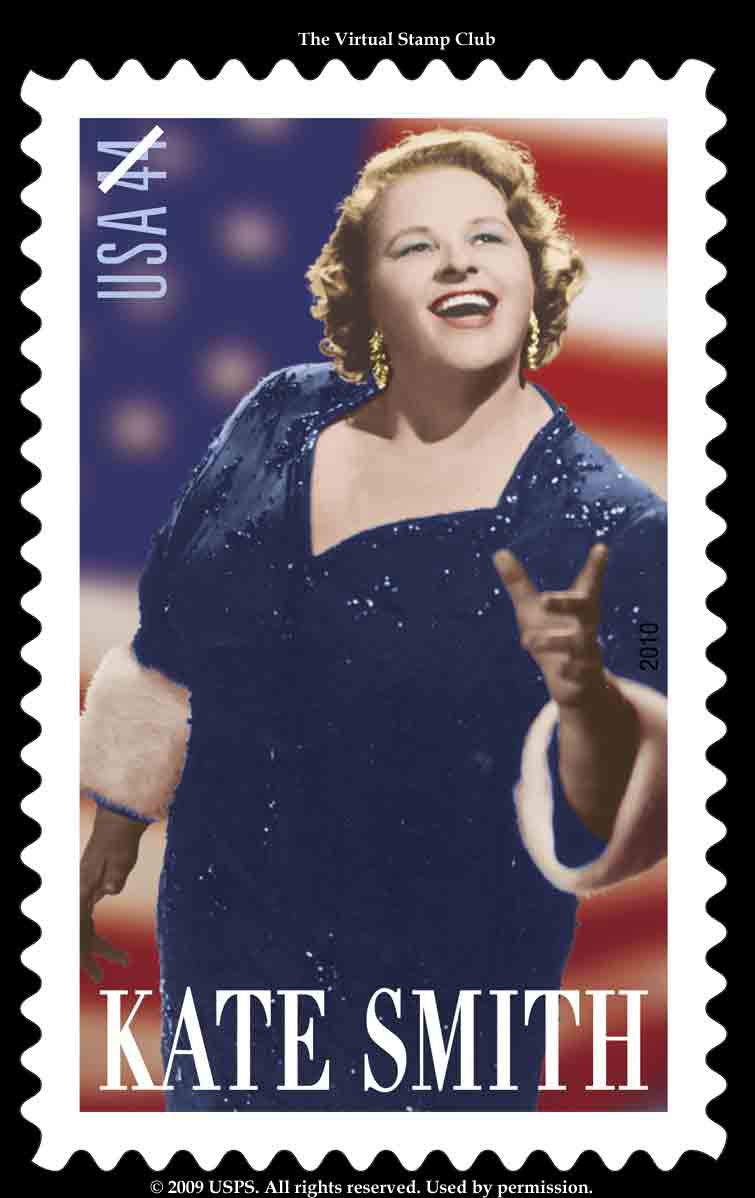 Please tell me that I am not the only person left on this Earth who remembers Kate Smith?
When I purchased some stamps at the post office, the sweet young woman behind the counter brought out the new Kate Smith stamps. She said that they were very popular but she had no idea who she was.
How does one describe Kate Smith?
I tried but to no avail.
Today at the bank, my bills were on the counter ready to be dropped in the mailbox. The teller noticed the stamps then showed them to the other tellers. All four had never heard of Kate Smith.
I said she was sort of a larger, lower-pitched version of Ethel Merman. Their response, "Who?" I said, you know, "There's No Business Like Show Business?" Four head shook. How about the movie, "It's a Mad, Mad, Mad World?" Again with the heads.
So, after describing her and after quickly insuring there was no one else in the bank, I broke out my Kate Smith impersonation doing her famous "God Bless America." They were roaring with laughter!
I left feeling very old.